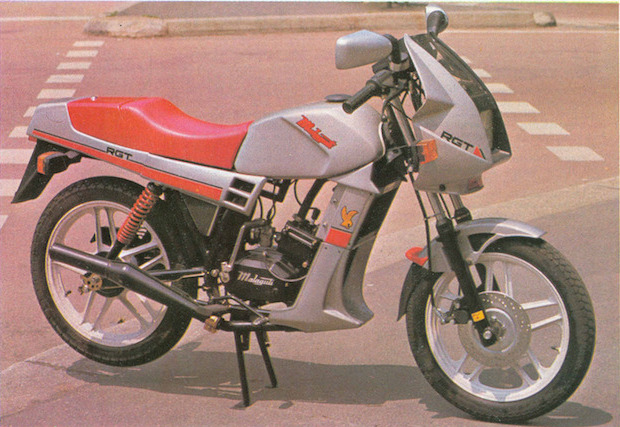 Malaguti RGT 50 - 1984/1986 Presented at the 1983 Milan Motor Show, the Malaguti RGT 50 went on sale in 1984 together with its enduro cousin the RCW 50 [...].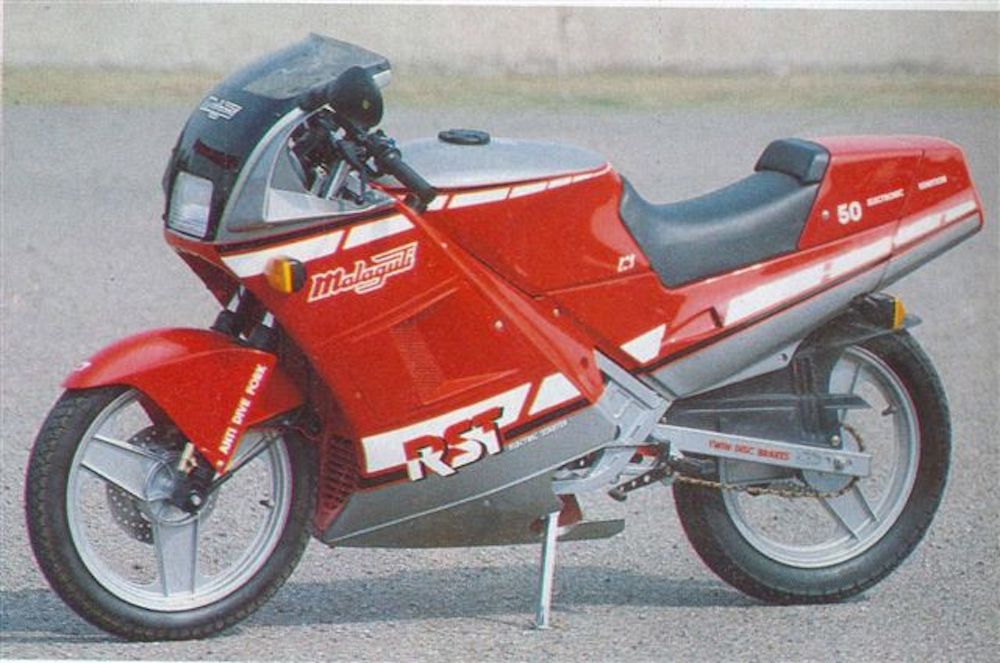 Malaguti RST 50 - 1987/1991 Presented in 1987, the Malaguti RST 50 took the place of the previous RGT and was the San Lazzaro-based manufacturer's answer to the Aprilia AF1 50 presented in 1986. [...]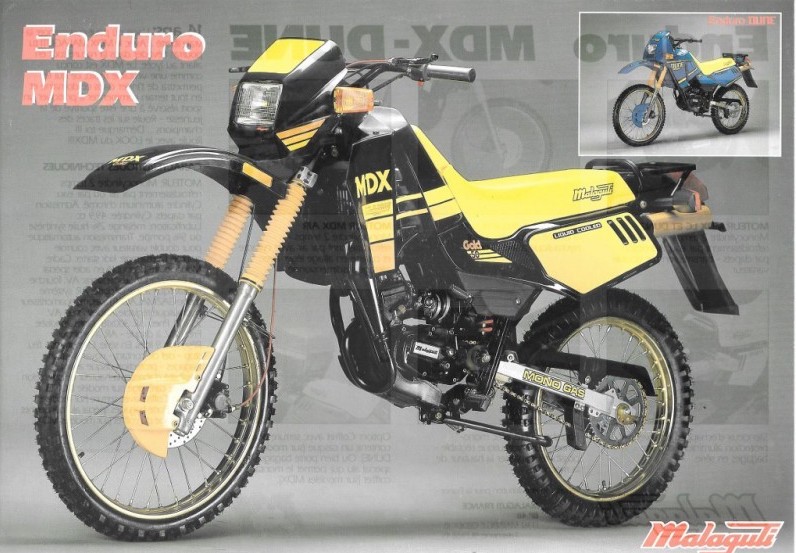 Malaguti Enduro 50 - 1983/1993 The history of the small enduro 50 produced by Malaguti between 1983 and 1993. [...]
Click on the photo below to read about the evolution of the Franco Morini and Minarelli engines used on the Malaguti enduro and stradali 50cc engines of the 80s and 90s.